Things to know for 2023 Season
---
---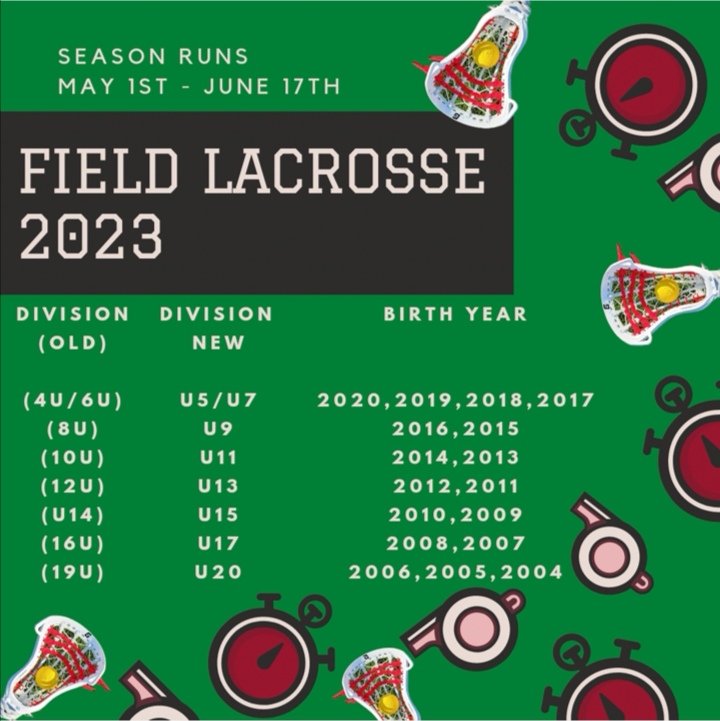 ---
2023 Registration is now open. www.saskatoonfieldlacrosse.cs
Things you may be wondering about for the 2023 Field lacrosse season.
- CLA has come out with new age division names.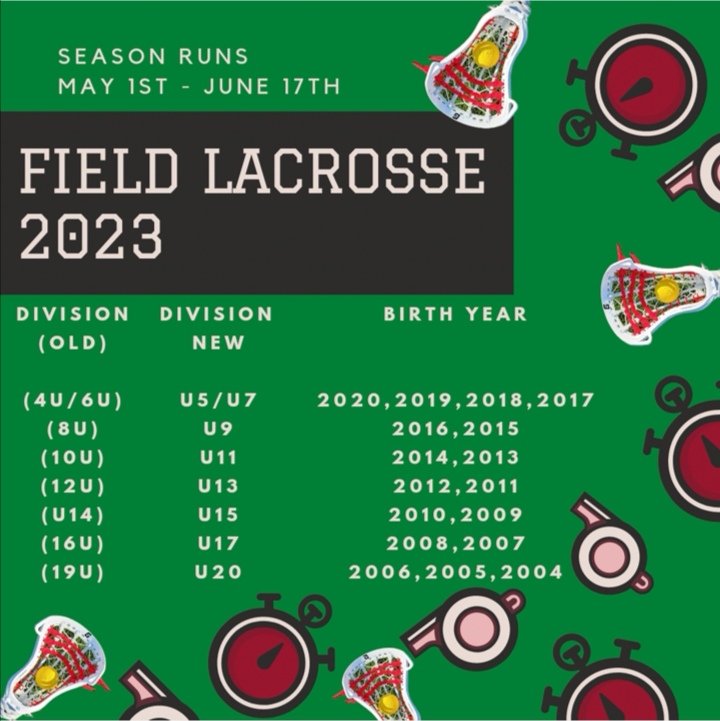 - The regular house season runs *weather permitting* May 1st -June 17th
- Pre-season indoor times and date are being finalized. They will be held in April.
- If you would like to be considered for provincials and fall A league. There is early bird pricing for tryouts. $25.00 for both until April 1st . After April 1st the price will be $50.00
- Day's of play are still being finalized as we strive to have little to no crossover days with box lacrosse.
- The SLA is still finalizing there calendar so no dates are set in stone for Festivals and Provincials yet. As soon as we know we will let you know.
- Interested in coaching a team? Please reach out to Patrick. P_kurtz@sasktel.net for more information.
- Would you like to make some extra money Reffing? Contact Thomas Stanzeleit for more information. thomas.stanzeleit@gmail.com
-